At any given point in time there is usually at least one classic vehicle in the workshop.
Whilst we do not get involved in any mechanical overhaul, any paint or bodywork restoration can be carried out to an exceptional standard.
Just pop in or give us a call about your particular requirements.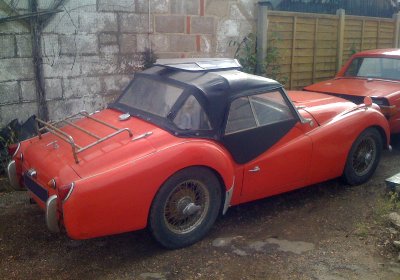 Triumph TR3A
(hover mouse over for after image)
Bodywork restored and resprayed in Ferrari red by us, with all mechanical works carried out by Southern Triumph Services.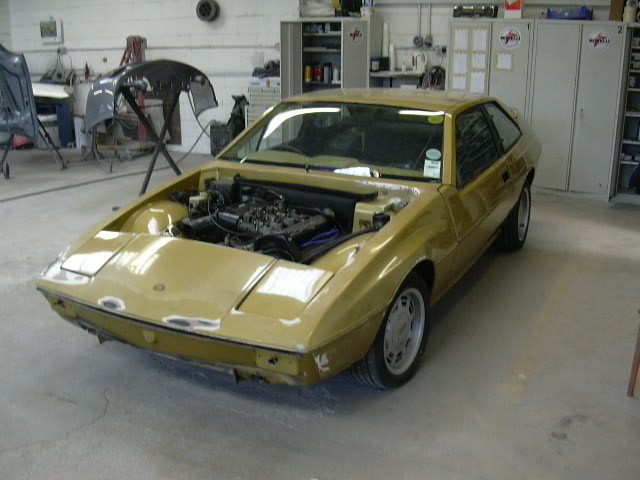 Lotus Excel
Minor fibreglass and gelcoat repairs, followed by a full exterior respray in the original factory gold.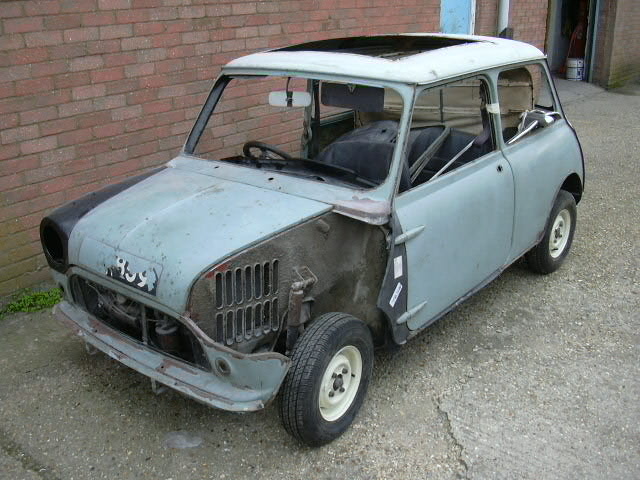 Mk1 Mini Cooper arrived in a very sorry state. Major panel repairs and replacement including a new roof. Resprayed in original colours.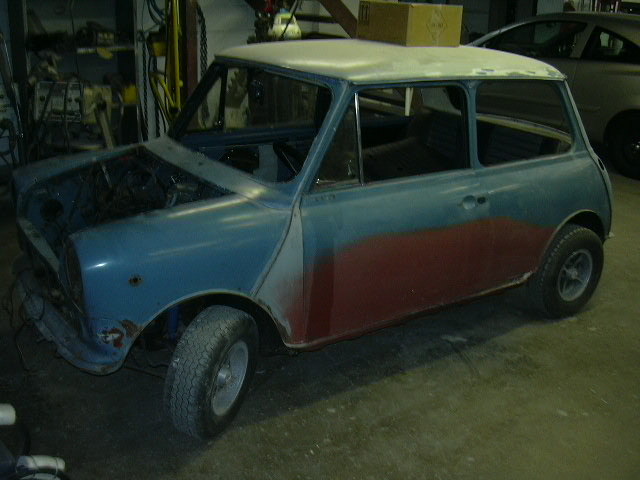 Mini Innocenti also arrived in a very poor state, major repairs and panel replacement carried out and resprayed in factory colours.